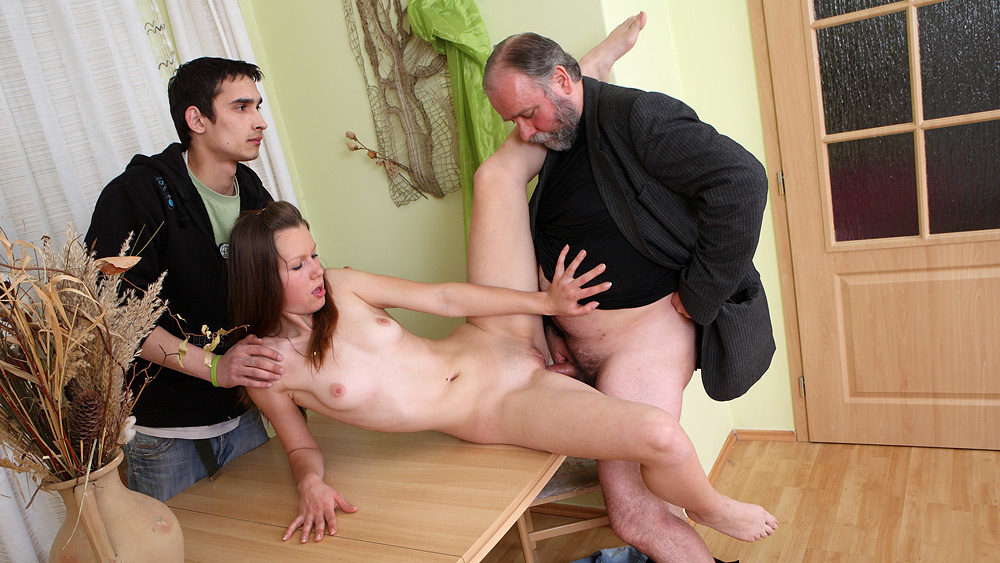 Older man enjoys sweet young pussy and fucks girl's bold pussy full of cum

Length: 30:12

Naomi could never have bee ready for what happened to her when her boyfriend left her alone with an older dude. Old Goes Young brings you one of the best old guy, young girl fucking scenes you're ever likely to see in your life! Naomi thought the guy was a sweet old dude and enjoyed chatting with him when her boyfriend left them alone. Little did she know that this silver tongued old geezer would talk his way into her knickers within a few minutes. The old guy knew he didn't have long before the boyfriend cam back so he uk all his skills to get her eating out of his hand, and subsequently eating his cock. The boyfriend comes back eventually to find his lovely Naomi laid on the floor with an old guy hanging out of her pussy, pounding away like a fiddler's elbow! What a scene!
He might be a fat old man but he sure can fuck those young babes
| | | | |
| --- | --- | --- | --- |
| Episode #1 | Episode #2 | Episode #3 | Episode #4 |
You might wonder how this old guy can keep it going for so long. It's called experience!
| | | | |
| --- | --- | --- | --- |
| Episode #5 | Episode #6 | Episode #7 | Episode #8 |
Naomi can't imagine what it's like to have sex with anyone other than her boyfriend.
| | | |
| --- | --- | --- |
| Episode #9 | Episode #10 | Episode #11 |