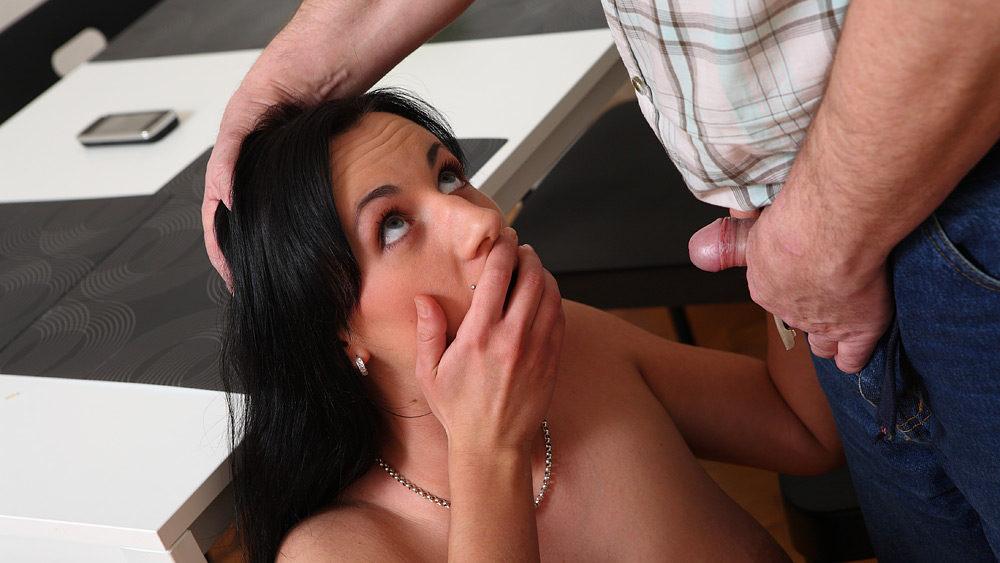 Length: 40:16

When Ami and her boyfriend go to visit this old perv they don't expect what actually ends up happening. Although it's certainly not against her will, Ami gets well and truly seduced by this old bastard and soon ends up with his hands up her shirt feeling her lovely soft boobs. This is all happening when her boyfriend leaves the room of course. It's not long before the dirty old bastard is fucking her nice and hard across the dinner table, and then in walks the boyfriend who is certainly not a happy guy. However, once he gets used to the idea he soon gets his cock out and joins the party!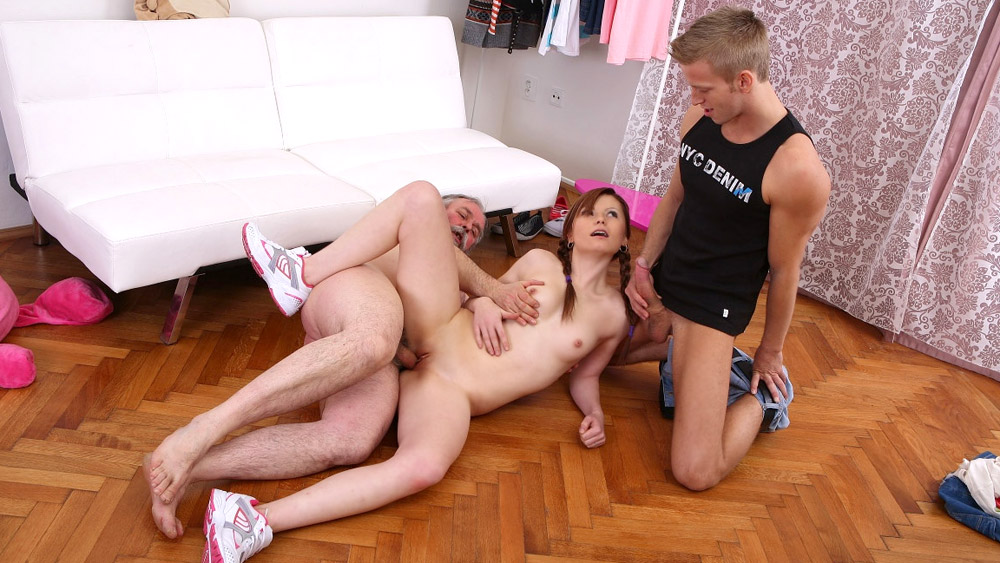 Length: 45:35

Miriam and her boyfriend have no idea what's going to happen when they meet this randy old sod. The old guy has the idea that he wants to fuck Miriam nice and hard as soon as he meets her however, and before long he gets the opportunity to do so. It begins, as it mostly does in Old Goes Young, with the boyfriend getting a phone call on his mobile and unexpectedly having to leave the room for a period of time. This is the old guy's chance. He makes his move and before she knows what is going on Miriam is being seduced by this randy old git. He begins by sucking her pert little tits and then before long he has his cock in her mouth. Then it gets even better!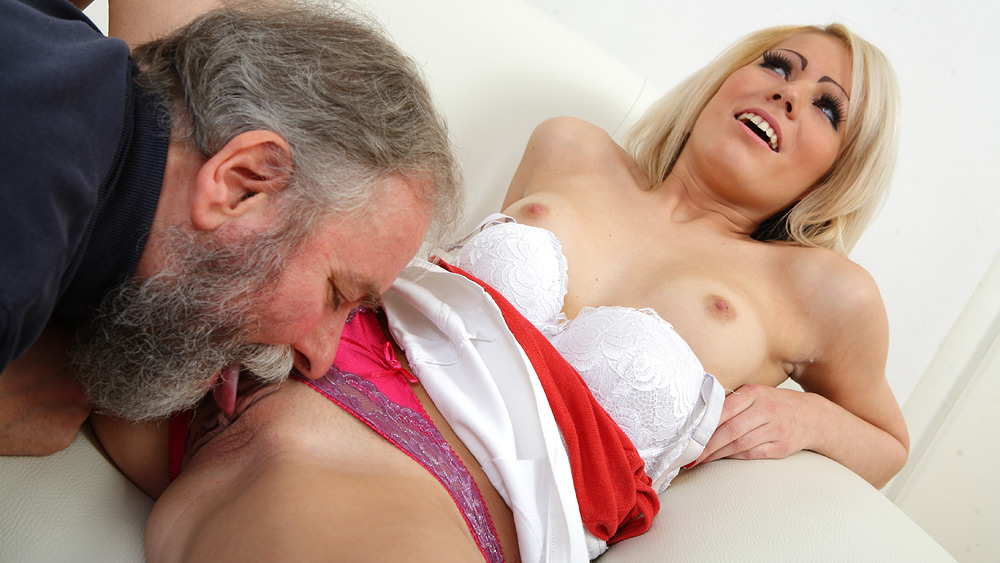 Length: 41:30

Not sure who is friends with who in this movie, or why it has happened that this guy and his girlfriend have come to be sitting on a couch with some old dude, discussing fuck knows what. The important thing to remember about the movie is that the boyfriend eventually leaves the old guy and the girlfriend alone together. This is when the old guy turns on his old dude charm and ends up playing around with her boobs. One thing leads to another and before long they're fucking good and hard and there is little that can be done about it unless you have a bucket of water. Her boyfriend comes back into the room eventually and he ends up joining in with the action, actually grateful of the experience.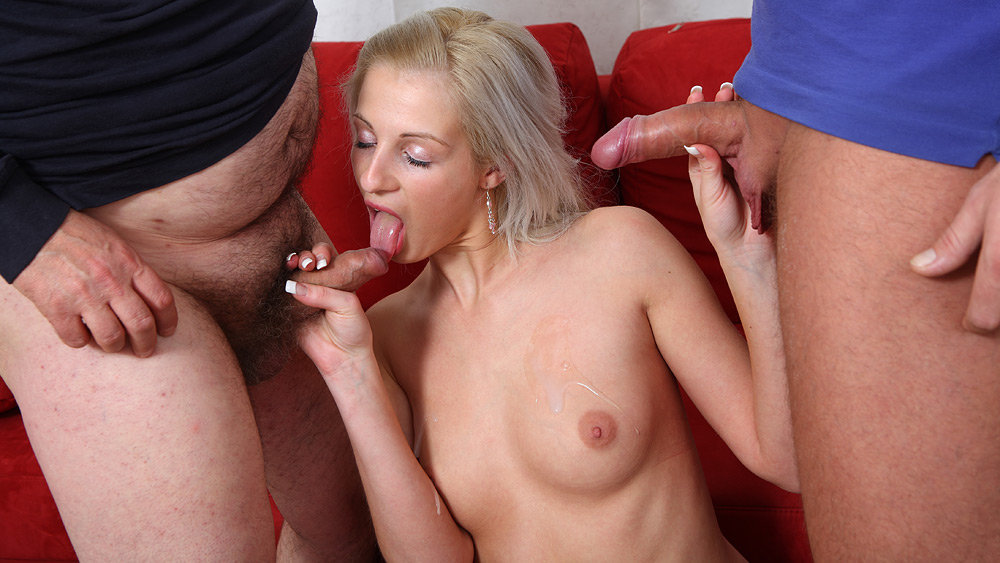 Length: 44:56

Sasha can't believe what a great guy this old man is until he starts to lick her sweet little pussy. It's all rather complicated, but the short version is that her boyfriend leaves her alone with this old guy and he cracks onto her. Then they fuck. There is no wonder she feels like she has to suck his cock. After the pussy licking she gets, it's a wonder she doesn't run off and marry the old guy; hell, she probably would if he had anything more than a good oral technique & like a big fat bank balance that is. The whole movie culminates with a hell finish. Her boyfriend comes back to see catch them at it, and then ends up joining in!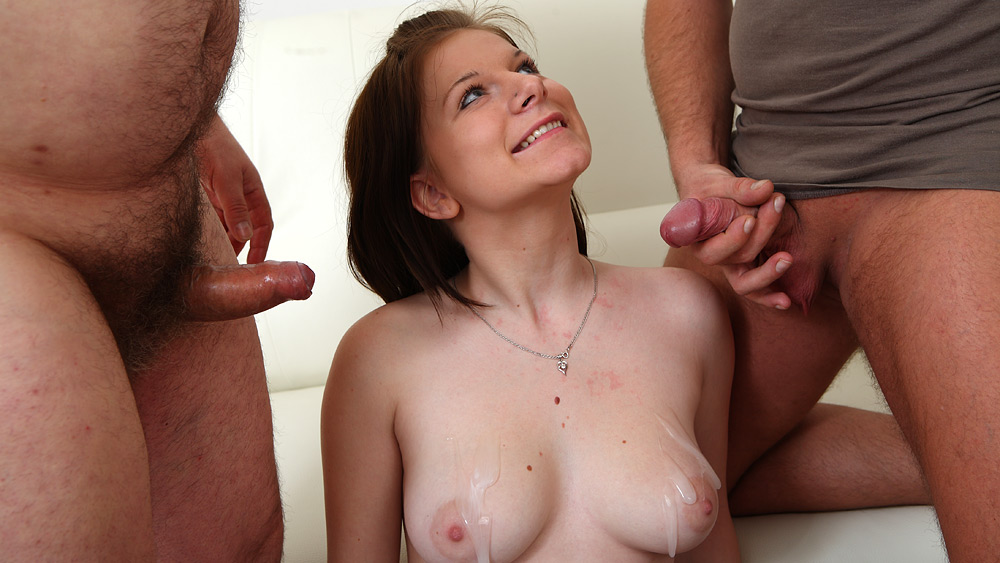 Length: 33:53

God only knows why Maria and her boyfriend are here with this old geezer, sitting on this couch, but whatever the reason is, it all ends the same way. Maria gets well and truly fucked by this old guy and he loves every last minute of it; as will you when you see the full version. Her boyfriend has to leave for some bizarre reason and before too long she's sucking on this old guy's cock like there's no tomorrow. Then of course he gets to screw her brains out, just as her boyfriend walks back through the door! What do you think her boyfriend does about it? Nothing, that's what; he simply joins in!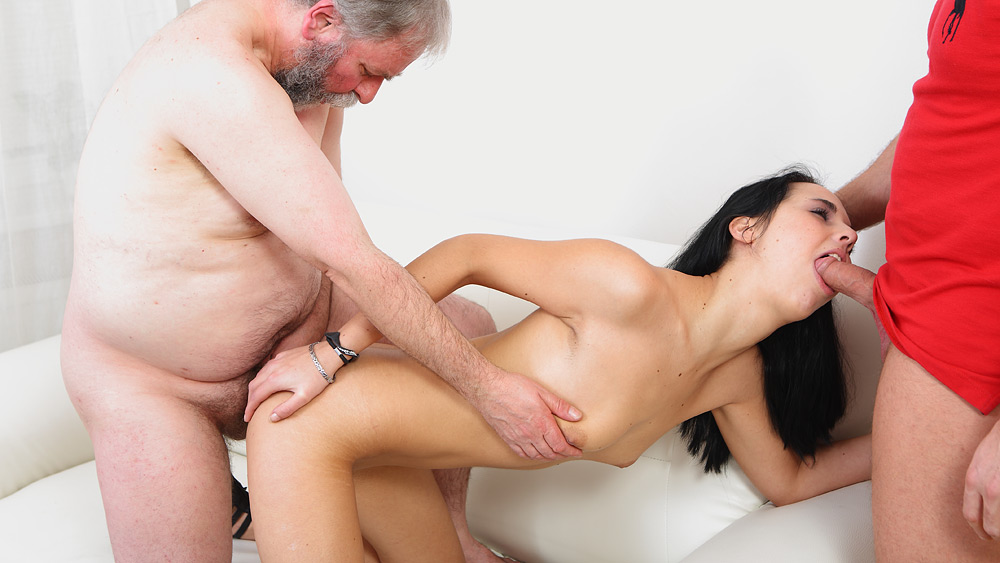 Length: 43:21

When this bearded old bastard gets his way with this babe he really goes to town on her. It isn't often that old guys like this get the opportunity to have a go on something so beautiful, sexy and young is it? So I suppose you can't blame him for going at her like a crazed animal. When he eats her sweet little pussy it's like he hasn't eaten in weeks for Christ's sake. When her boyfriend comes back in the room it appears to be all over; that is until he joins in the action! A great movie folks, with lots of sex!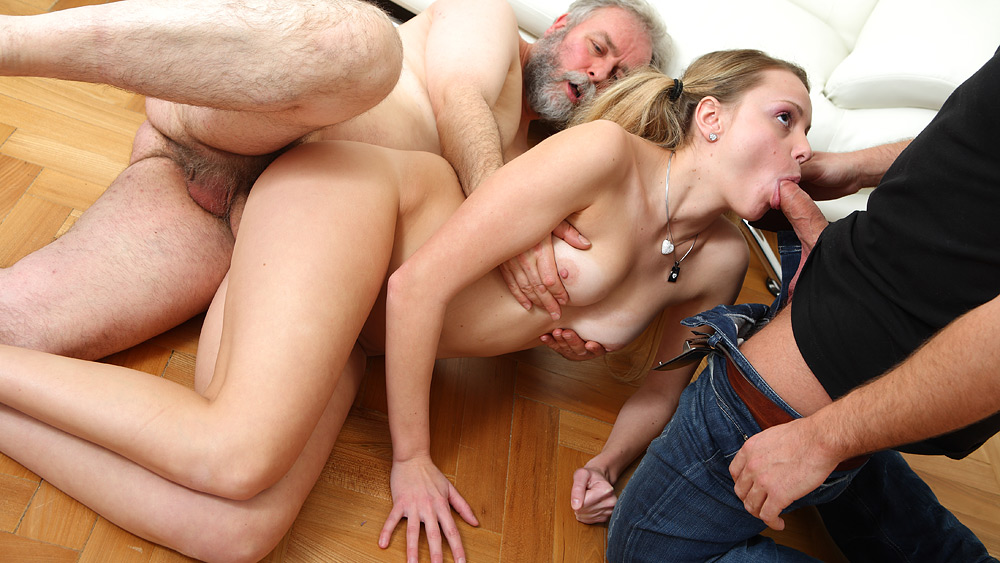 Length: 33:13

Jane had always dreamt about getting it on with an older man, but she never expected she'd be attracted to a guy as old as this one. When her boyfriend leaves the room for a while and she's left alone with this randy old sod, she really surprises herself about how horny she can actually get with an older man. He wastes no time in taking absolute sexual advantage of the situation however and before long you end up with a full on sexfest going down. Jane gets well and truly fucked and then when her boyfriend comes back in and ends up joining in she has an even better time!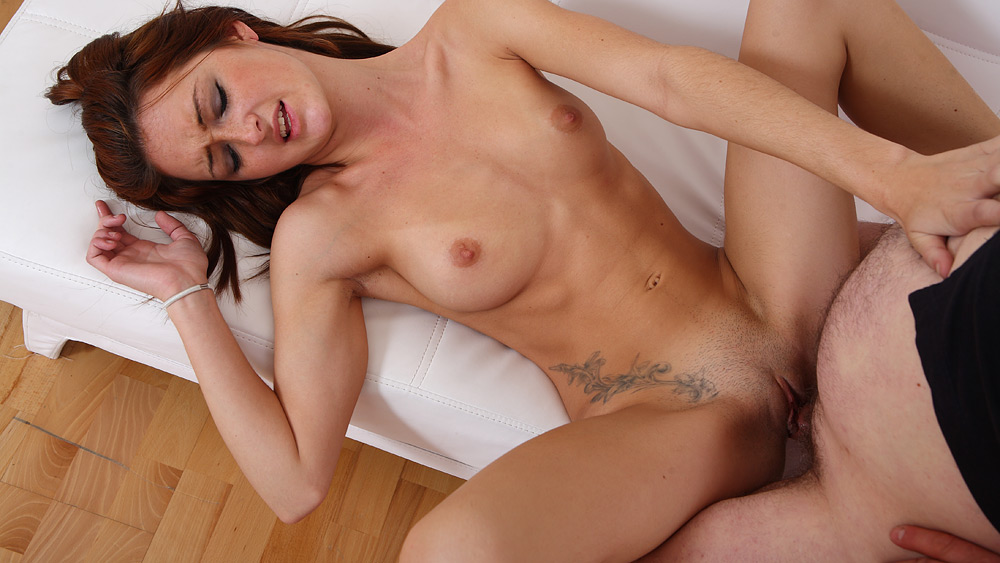 Length: 38:25

This bearded old perv can't wait to get his hands on the hot little brunette as soon as she walks into the room; it's written all over his face. When her boyfriend answers his mobile phone and then conveniently needs to leave the room to take the call, he pounces like a dog on heat! There's nothing this dirty old bastard won't do to get his hand in the girl's top to fondle her lovely little boobs. It isn't long before he ends up with his cock in her tight little pussy. He bangs pretty good for an old dude!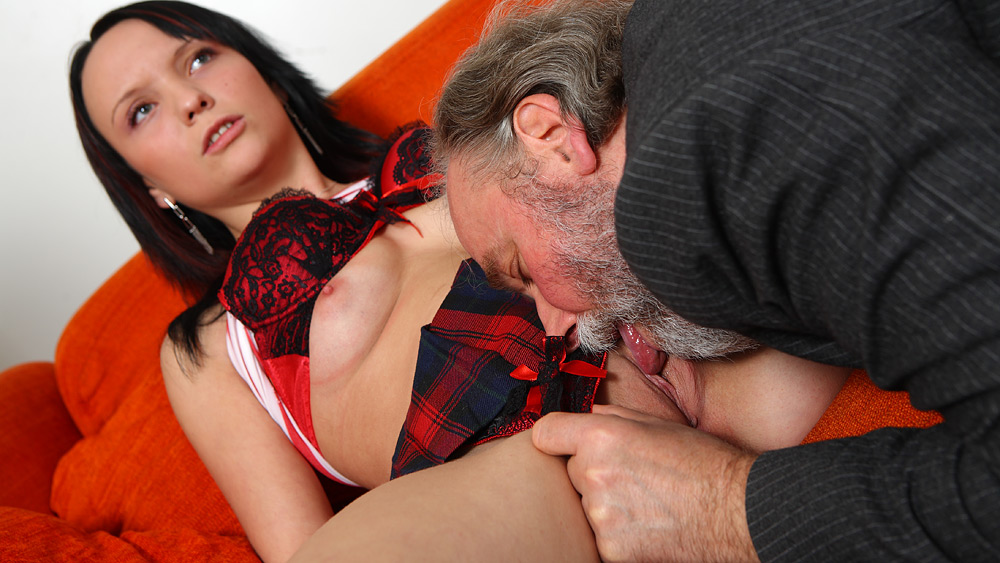 Length: 45:24

Sveta and her boyfriend are a sweet couple who don't want for much in their relationship. They enjoy great sex with each other and desire nothing at all. However, when Sveta is left alone in a room with a very horny older guy she is soon encouraged to do something she would have ordinarily never thought of. It's the charm of the older guy that wins out in the end and sure enough, pretty soon after they meet, they end up fucking. There is a bit of an awkward scene when her boyfriend comes back in the room, but he soon accepts that this experience is pretty damn horny and they take on Sveta together!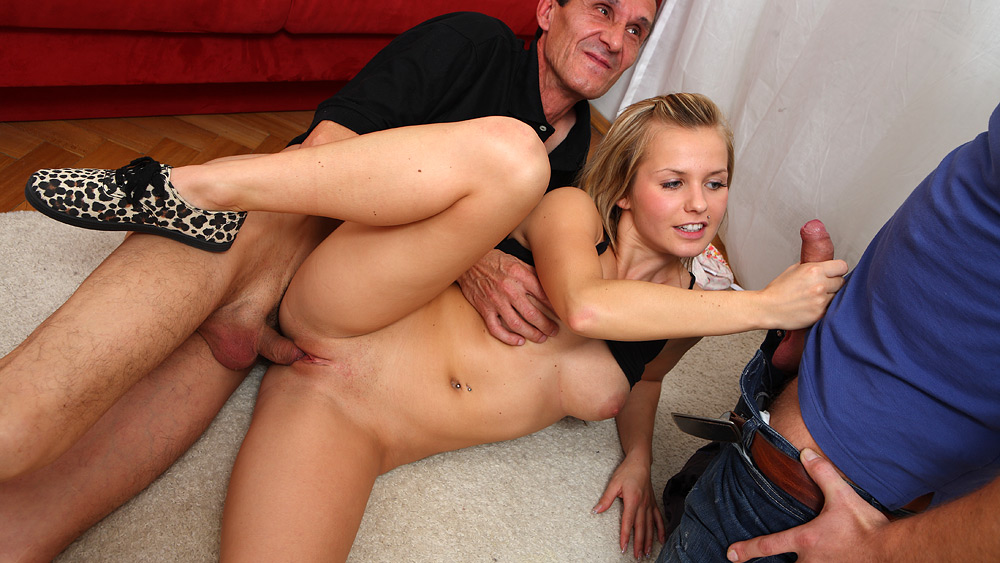 Length: 38:44

It's hard to know what goes through a girls mind when she's left alone by her boyfriend with another guy; not to mention a much older guy. She must have been attracted to him to begin with, he's not that bad looking is he? Anyway, once this older guy turns on the charm she is eating out of his hand, and quite literally eating his cock only moments later. When her boyfriend walks back in the room she has an expression on her face that simply says 'what the fuck happened?' and 'how did I end up fucking this old dude?' That's what happens when you get a young girl and an old guy together; well it is on this website!