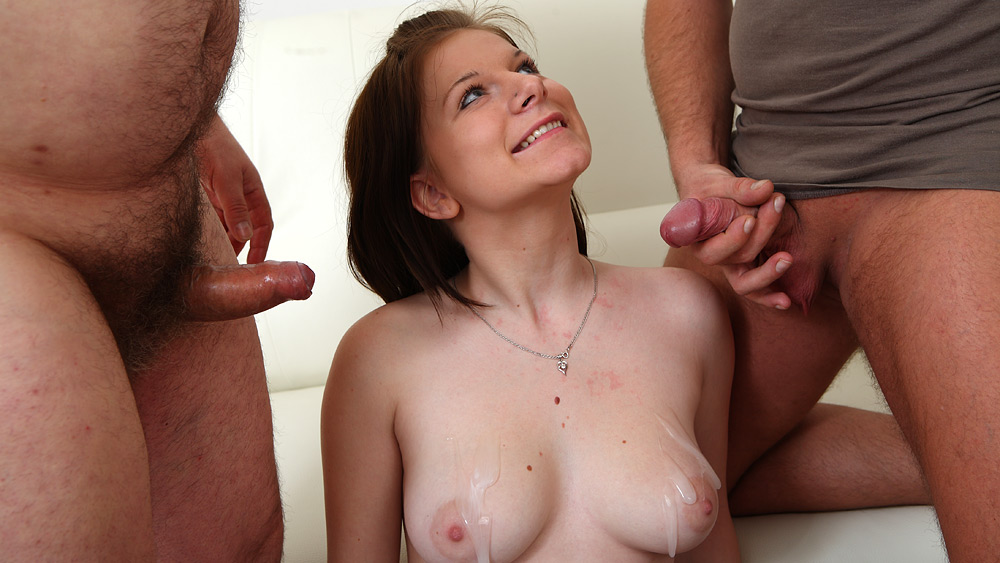 Length: 34:30

God only knows why Maria and her boyfriend are here with this old geezer, sitting on this couch, but whatever the reason is, it all ends the same way. Maria gets well and truly fucked by this old guy and he loves every last minute of it; as will you when you see the full version. Her boyfriend has to leave for some bizarre reason and before too long she's sucking on this old guy's cock like there's no tomorrow. Then of course he gets to screw her brains out, just as her boyfriend walks back through the door! What do you think her boyfriend does about it? Nothing, that's what; he simply joins in!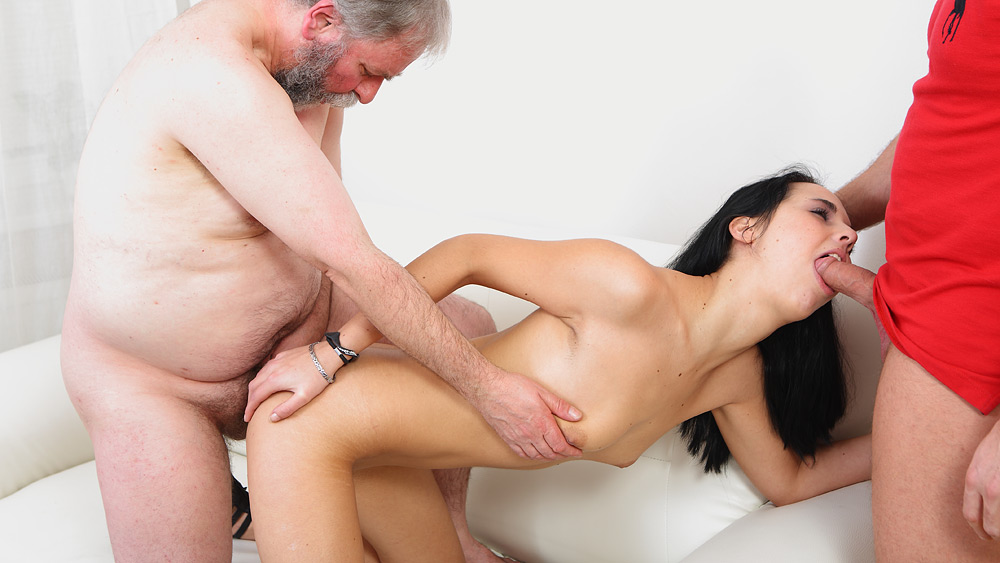 Length: 43:12

When this bearded old bastard gets his way with this babe he really goes to town on her. It isn't often that old guys like this get the opportunity to have a go on something so beautiful, sexy and young is it? So I suppose you can't blame him for going at her like a crazed animal. When he eats her sweet little pussy it's like he hasn't eaten in weeks for Christ's sake. When her boyfriend comes back in the room it appears to be all over; that is until he joins in the action! A great movie folks, with lots of sex!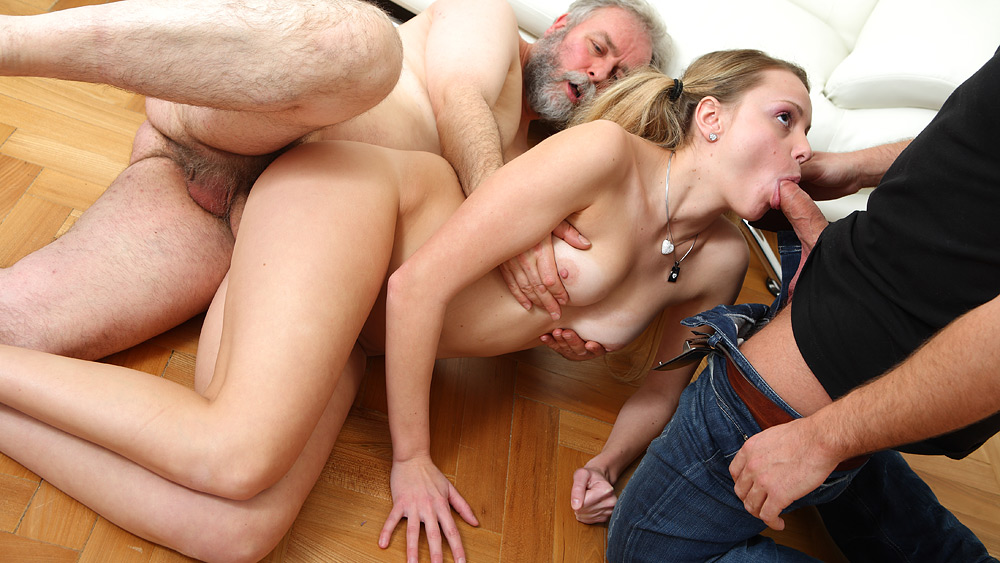 Length: 45:52

Jane had always dreamt about getting it on with an older man, but she never expected she'd be attracted to a guy as old as this one. When her boyfriend leaves the room for a while and she's left alone with this randy old sod, she really surprises herself about how horny she can actually get with an older man. He wastes no time in taking absolute sexual advantage of the situation however and before long you end up with a full on sexfest going down. Jane gets well and truly fucked and then when her boyfriend comes back in and ends up joining in she has an even better time!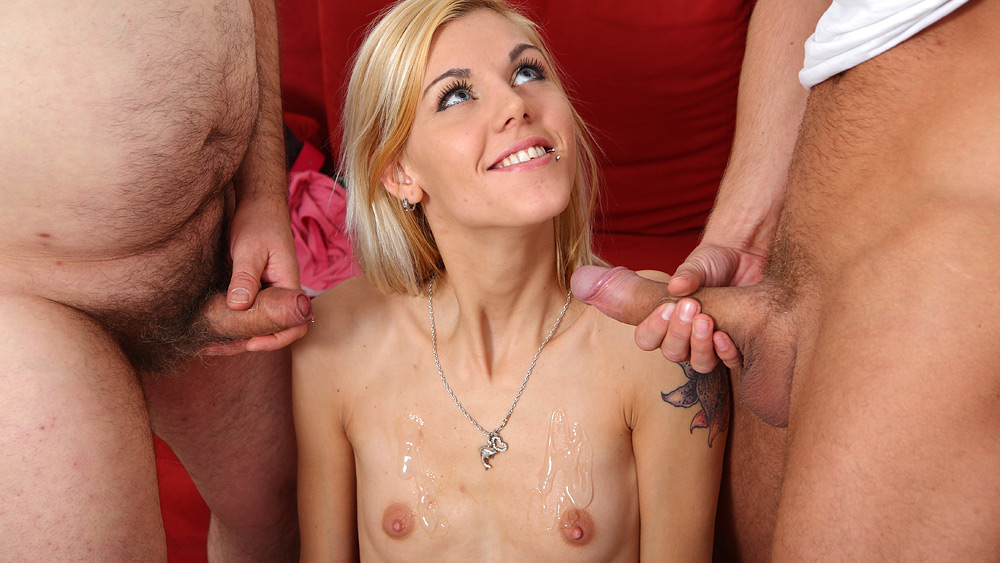 Length: 30:13

The dirty old, bearded bastard is at it again, only this time it's a beautiful young blonde babe called Lola. She is a very impressionable girl, so when her boyfriend leaves the room for some out of the blue phone call that can't possibly be missed, the old bastard gets his claws into the young flesh of the lovely Lola. Lola really begins to enjoy herself as this dirty old fella starts to get his cock in her mouth and she begins sucking. It turns out that Lola had always had a thing for the older guys anyway! Lucky old bastard!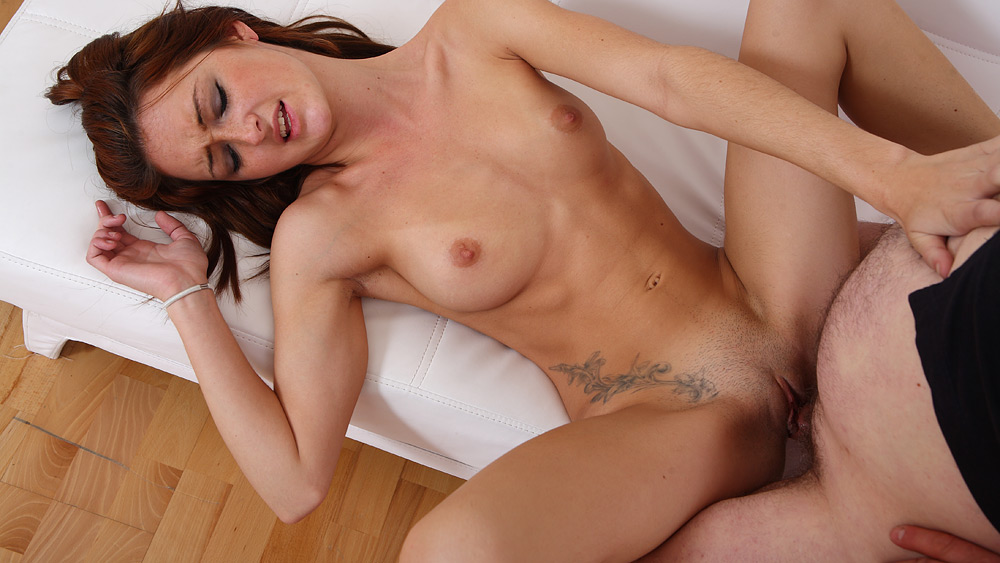 Length: 35:33

This bearded old perv can't wait to get his hands on the hot little brunette as soon as she walks into the room; it's written all over his face. When her boyfriend answers his mobile phone and then conveniently needs to leave the room to take the call, he pounces like a dog on heat! There's nothing this dirty old bastard won't do to get his hand in the girl's top to fondle her lovely little boobs. It isn't long before he ends up with his cock in her tight little pussy. He bangs pretty good for an old dude!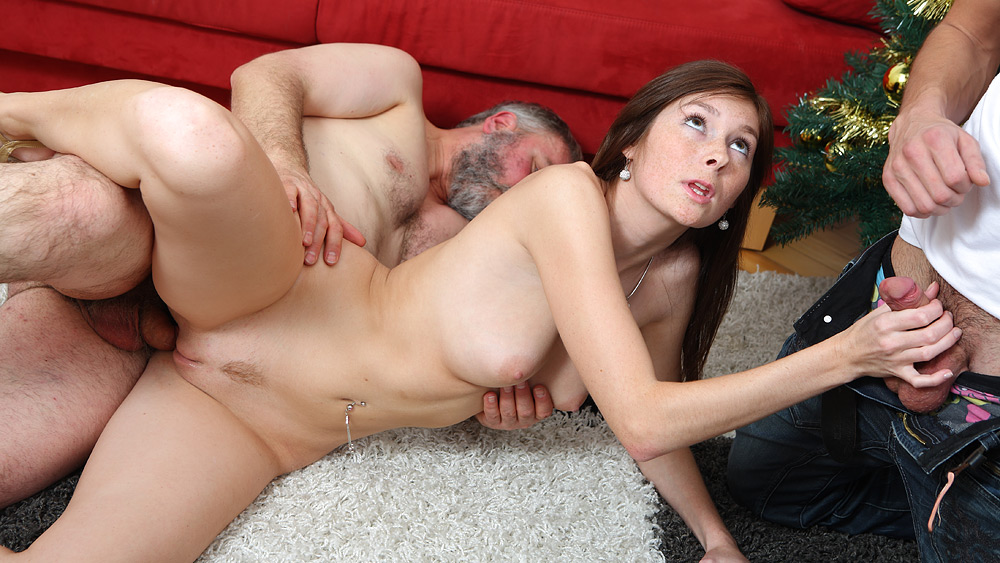 Length: 39:40

When this young man leaves his girlfriend alone with this old guy he has no idea that the filthy, lecherous old fucker intends to get his cock out and make advances on the girl. However, when he is left alone the old dude certainly gets a welcome reaction from this young woman. She loves him licking her pussy and just as he gets her on the floor fucking her nice and hard her boyfriend comes back and ends up joining in for Christ's sake!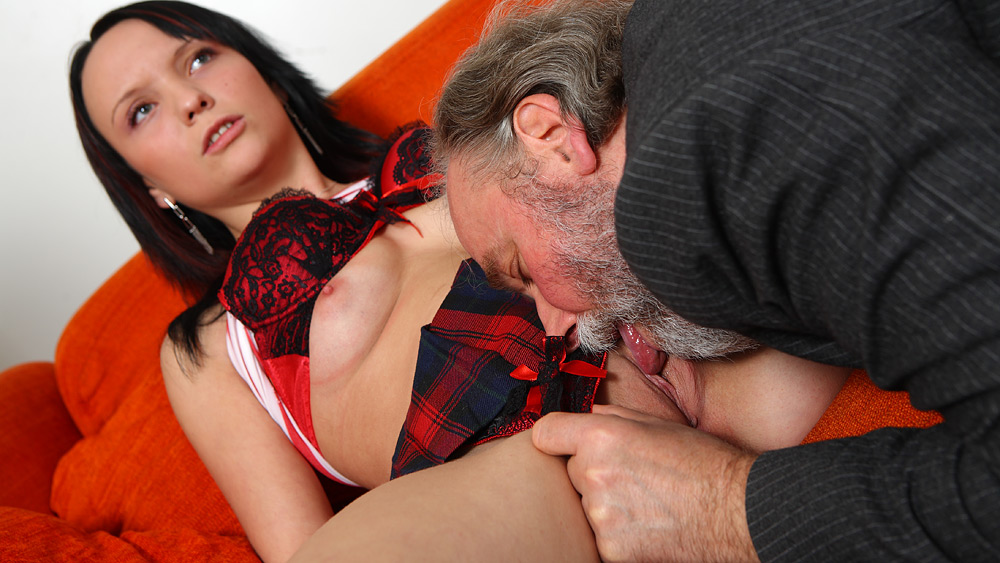 Length: 40:29

Sveta and her boyfriend are a sweet couple who don't want for much in their relationship. They enjoy great sex with each other and desire nothing at all. However, when Sveta is left alone in a room with a very horny older guy she is soon encouraged to do something she would have ordinarily never thought of. It's the charm of the older guy that wins out in the end and sure enough, pretty soon after they meet, they end up fucking. There is a bit of an awkward scene when her boyfriend comes back in the room, but he soon accepts that this experience is pretty damn horny and they take on Sveta together!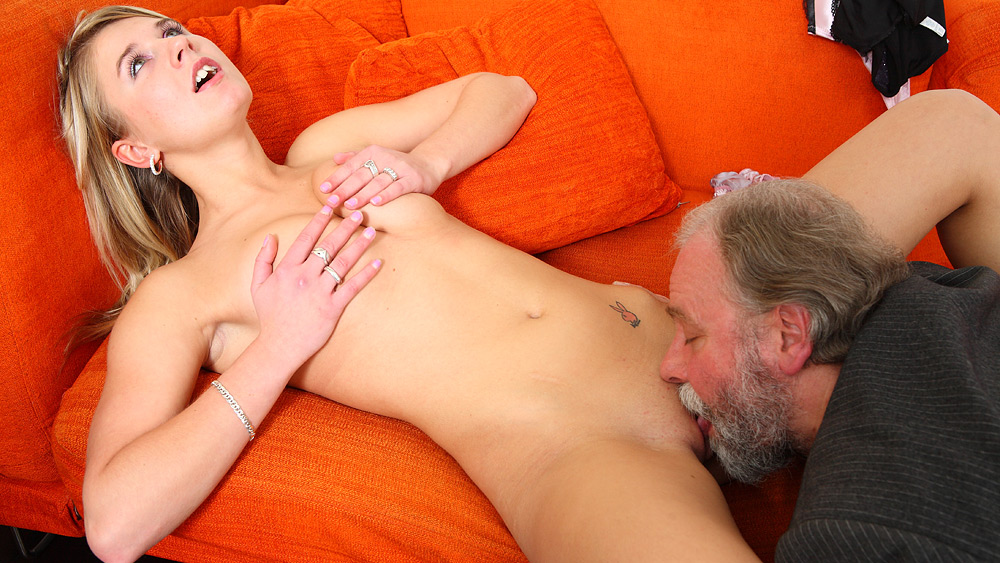 Length: 44:10

Dirty older men do not take long to get into the knickers of your girlfriend. You need to know this if you intend to leave your girlfriend in a room with one of these predators, even for a few minutes. If there is time to unzip your trousers and get your cock out you can guarantee that this old due will have his dick in your girlfriend's mouth in record time! That's what happens in this movie with Vika. She's a little weak willed you see, and it doesn't really matter what the horny old dude says, he knows he's going to be fucking her in the end!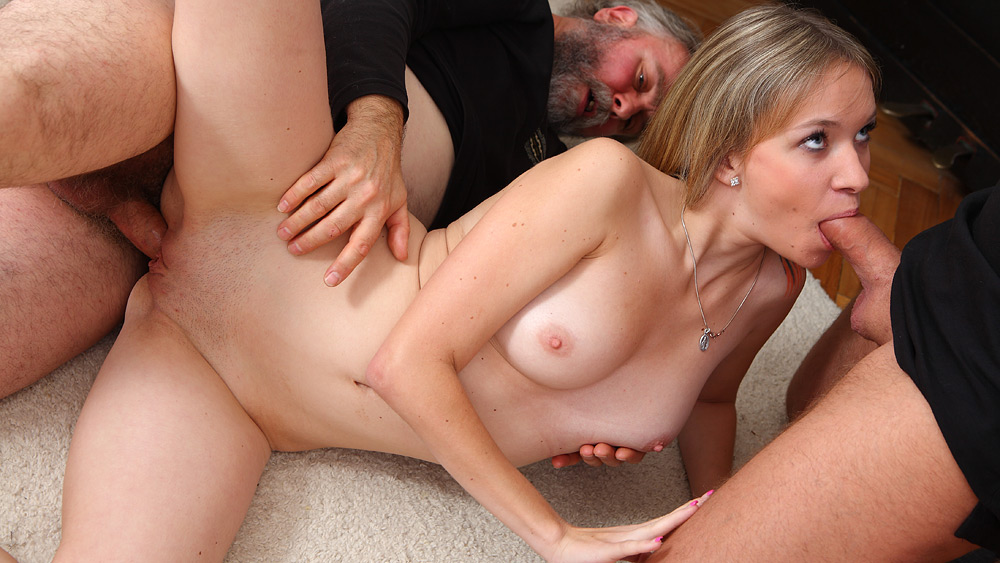 Length: 42:49

We imagine that it's hard to push off the advances of an older, charming man, if you're a young girl; but to be honest we don't care about it as long as we get to see the babe getting nailed by him. That's what happens with Maya. She just doesn't have the willpower to keep the lecherous old dude from getting in her pants. It's not as though she doesn't want it however, because when he suggests these things she simply giggles and goes along with what the old guy wants! Once she drops to her knees and starts chomping on the old guys cock there's no stopping her! When her boyfriend comes back into the room he doesn't have a choice other than to join in the action!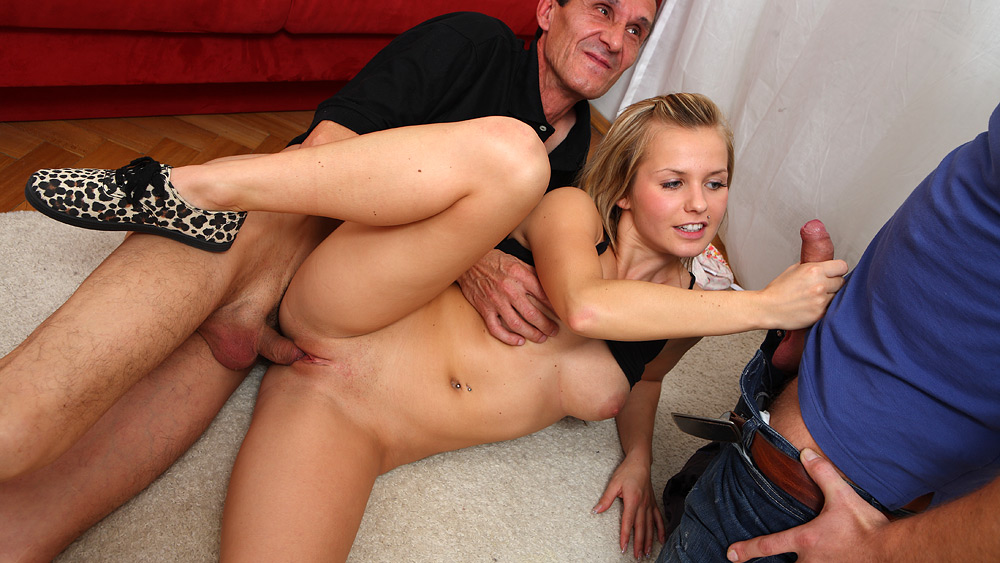 Length: 31:15

It's hard to know what goes through a girls mind when she's left alone by her boyfriend with another guy; not to mention a much older guy. She must have been attracted to him to begin with, he's not that bad looking is he? Anyway, once this older guy turns on the charm she is eating out of his hand, and quite literally eating his cock only moments later. When her boyfriend walks back in the room she has an expression on her face that simply says 'what the fuck happened?' and 'how did I end up fucking this old dude?' That's what happens when you get a young girl and an old guy together; well it is on this website!