Total Girls:906

Total Photos:332,666

Total Videos:2,248

Total Content: 3776.64 Gbs

Never, ever, ever leave your teen girlfriend in the company of old men. You may have suffered a month before she let you into her panties, but it will take less than five minutes for these grey lechers to make her ride their wrinkled rods like a wild. But, if you have already made this mistake - just join them and enjoy the action!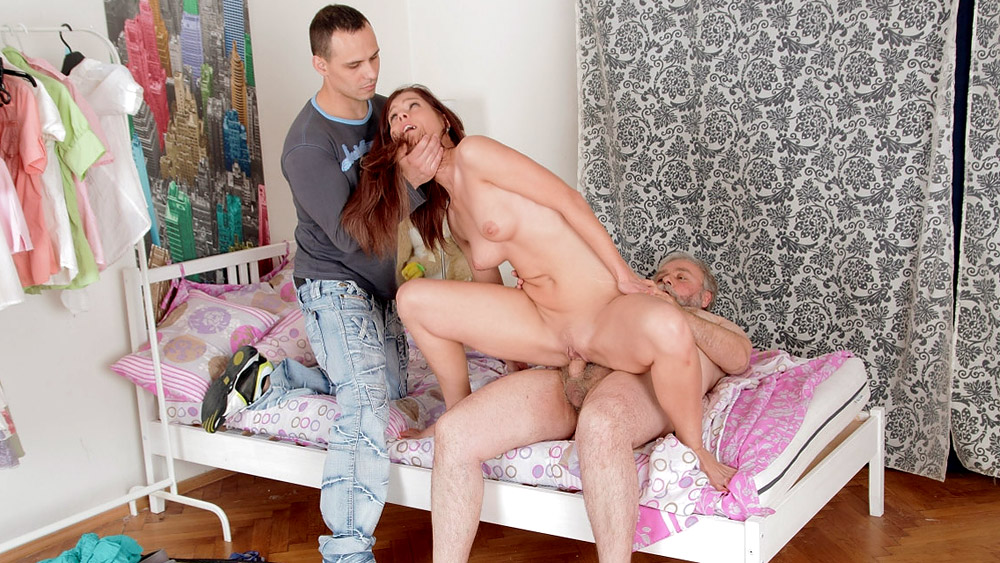 Teen girl gets fucked by an old man while her BF is away

Length: 37:38

Nadya and her sexy boyfriend are taking in the bedroom, and about his older friend. He arrives in the bedroom and starts taking off her top and sucking her young breasts. She loves it and he spreads her young legs wide open before long, to lick her wet pussy out. She gives him a sloppy blowjob, and he loves her wet young mouth on his older cock. Next, he spreads her legs wide open, puts her on his back and fucks her young pussy hard and fills her with cock. It isn't long until he pulls out and cums all over her young tits.
Nadya and her man are in the bedroom and discussing her older friend arriving.
| | | | |
| --- | --- | --- | --- |
| Episode #1 | Episode #2 | Episode #3 | Episode #4 |
Nadya gets her pussy eaten out by her sexy older lover and loves his tongue in her.
| | | | |
| --- | --- | --- | --- |
| Episode #5 | Episode #6 | Episode #7 | Episode #8 |
Nadya is on her back being fucked hard by her older sexier lover and screams.
| | | | |
| --- | --- | --- | --- |
| Episode #9 | Episode #10 | Episode #11 | Episode #12 |
Home
Next Tour
Tube Videos
GET INSTANT ACCESS
Members
[Customer Support] [Terms and Conditions] [Refund Policy] [Privacy Policy] [Segpay Support]

Webmasters, make money here!

————————————————————————————
All models were at least 18 years old when they were photographed.
18 U.S.C. 2257 Record-Keeping Requirements Compliance Statement



Vendo is our authorized reseller.
Please visit Epoch.com, our authorized sales agent.
Copyright © 2014 All Rights Reserved.